PROUDLY SERVING AMERICAN BUSINESSES FOR WELL OVER 15 YEARS!
SAVING CHICAGOLAND BUSINESS CLIENTS
UP TO 50% ON THEIR YEARLY TELEPHONE COSTS!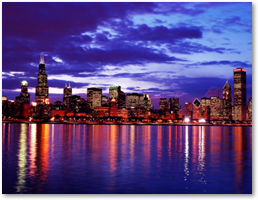 Business Options was Founded in 1991 by Indiana University Alumnus - Kurtis Kintzel - who's initial intention was to help Chicagoland businesses substantially save money on their telephone bills. At the time, most businesses were still paying close to 50 cents per minute with long distance calling. Well before cell phones, VOIP and bundle packages were in vogue - at that time, businesses were still being held "rate hostage" with very few options to choose from. Kurtis remembers one customer in a high rise building down "In The Loop" that hugged him after getting the first bill back saving over 30%. You can only imagine the tremendous amount of savings clients started to enjoy - some clients used to paying hundreds of thousands per year were now saving as much. Located on the South Side of Chicago and eventually moving to North West Indiana, Business Options quickly grew from a handful of business to business salesman to one of the largest switchless carriers in the Midwest.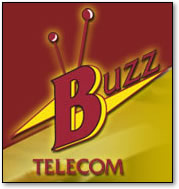 MILLIONS IN TELEPHONE EXPENSES SAVED BY OUR CLIENTS!
At some point in the mid 90's Business Options management realized that their cost saving programs should be made readily available for the average American. Buzz Telecom was created as a sister company to avoid creating unnecessary confusions for any potential residential clients over the name "Business" Options. Buzz Telecom quickly grew and became licensed within most all of the 50 United States to sell it's line of products to end consumers.
Over 500,000 Satisfied Clients!
In 1995 Kurtis Kintzels brother Keanan Kintzel rejoined Kurtis in as a partner in the business and the two of them continued to expand the company for the next ten years. Many talented Executive managers were recruited, trained and molded into a core leadership group that rivaled many large institutions. This Executive group along with a multitude of administrative, delivery and sales staff working tightly together soon made Business Options / Buzz Telecom the leading switchless long distance company in the Midwest.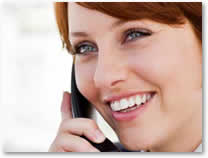 OVER 100 MILLION IN GROSS SALES!
Well before the advent of VOIP (Voice over Internet Providers) and cell phone usage became readily available for everyone and back in the time frame when companies and individuals regularly used land lines and fax machines to communicate - Business Options and Buzz Telecom lead the way within the deregulated switchless long distance industry with an onslaught of cost saving breakthrough technologies.
After 15 years of servicing Americans with cutting edge discount long distance services, and being instrumental in driving down the average costs per minute for the ownership group to unheard of levels, the ownership group made the decision to invest their full time creative talents into other avenues and divested themselves of the client base to another switchless long distance carrier.
FIRST TO OFFER BELOW 5 CENTS PER MINUTE!