The Kintzels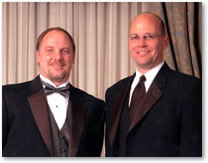 SUCCESSFULLY BUILDING DIRECT
SALES COMPANIES FOR MANY DECADES!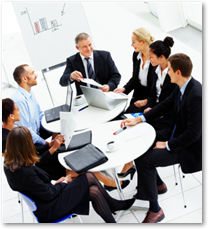 In the very early 90's - Kurtis Kintzel founded Business Options / Buzz Telecom and was the majority owner and Senior Manager of the company.
Business Options / Buzz Telecom were individual corporations and both properly licensed by Public Utility Commissions and Secretary of State agencies throughout most all of the 50 United States as "Switchless Long Distance Carriers".
Business Options / Buzz Telecom was founded in 1991 by Kurtis Kintzel with the purpose of servicing small, medium and large Corporations in downtown Chicago. Kurtis had been entrepreneurial most all of his life and decided to found the telecom company so that he could continue building upon his version of the American dream.
Kurtis decided to start this venture with his family and friends with the purpose of providing large U.S. corporations (such as Tootsie Roll) located in downtown Chcicag with a very important product - cost effective quality communications.
He launched this venture on a shoestring, with the moxy of a Wall Street CEO and a simple written strategic plan. Several of Kurtis's closest friends and family members joined him in this adventure and most certainly all of their lives were better off for the efforts put forth.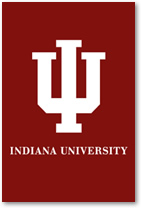 After an early academic career at Purdue University, Kurtis completed his business studies at Indiana Universities Business College in 1987 for the wild world of California Entrepeneurship - Kurtis Kintzel rapidly moved closer towards his goals of owning his own business. He had decided at an early age that he was not going to settle for a mediocre life.
Having a very competitive and well traveled childhood that was filled with solid studies, adventures and organized athletics; Kurtis excelled in mathematics, business, snow skiing, swimming, fishing, basketball, aviation and direct sales as well as team sports like football, basketball and baseball. These areas of excellence would of course provide a perfect leadership background for building and running his own business ventures which he has now done for over two decades since the late 80's.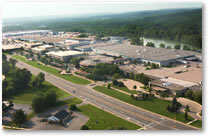 The impetus and business ownership mentality for Kurtis and Keanan Kintzel's entrepreneurial nature stems directly from their own competitive upbringing along with their families successful history in private business enterprises.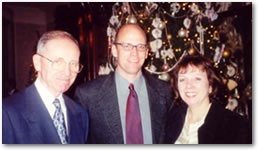 Their mom built and operated one of the largest direct sales organizations which has been responsible for literally Billions of gross sales since the 60's and is a Who's Who for American Businesswomen. Her business spirt was indocrinated at a very early age from her parents who owned and operated a family corner grocery store in North West Indiana for well over 40 years. Like many other Americans, the Kintzel's great grandparents came over from Europe at an early age casting off all ties for - the big adventure!
Above is a picture of Keanan Kintzel with the Kintzels mother and step father (Purdue and Indiana Alumni - certainly makes for a house divided...) - a very well known Northwest Indiana Dentist who has been practicing in the area for over 50 years and has recently opened yet another facility as he reached his 80's - a truly inspiring story of dedication to one's craft for us all.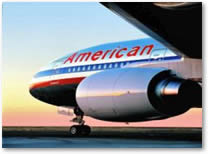 The Kintzel's father is another genetic link to entrepreneurship - Purdue University Aeronautical Engineer, Navy F8-U Fighter Pilot, Vietnam Veteran, Top Gun Pilot and Boeing DC-10 American Airlines Captain - their Dad developed a very successful secondary career within the Direct Sales Industry and continues to consult and work there within. Their Dad likes to reminisce about his 1st business venture which was the purchase, raising, feeding and nurturing of a state fair blue ribbon pig - that of course was slaughtered for a nice little profit...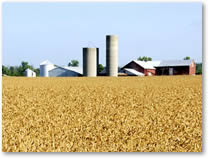 Kurtis and Keanan Kintzel's paternal grandparents (Purdue Alumni) were successful school teachers, farmers and option traders in an Amish community of Indiana just outside of South Bend - home of Notre Dame University.
Keanan's grandmother was forever threatening to marry him off Amish - but Keanan apparently had other plans.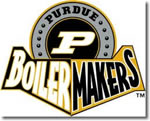 Their Grandparents were again direct descendents of Germanic European settlers that helped create the magnificent farmlands of the midwest partially responsible for "feeding" the wild west expansion of this country.
The Kintzel's Uncle, Aunt and cousins (More Purdue Alumni) continue to operate one of the oldest and most successful family hardware / natural gas supply businesses within Indiana.
All of this small business history instiledl a basic foundation of quality customer service - a vital necessity for anyone wanting to survive and have longevity - the small market businessman's cornerstone is always service.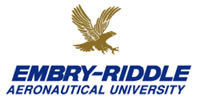 Along with this tremendous business and direct sales success, the Kintzel family has now also enjoyed a long love affair for Aviation. Kurtis learned to fly light planes and became licensed at Purdue Universities prestigious Aeronautical School.
Keanan continues to fly general aviation light twin engine aircraft today even though opting for a career in business. A graduate of ASU's Aeronautical Technology Department and having spent a couple years in Prescott, Arizona at the prestigious Embry Riddle Aeronautical University (ERAU) becoming a licensed pilot, Keanan has not totally lost the bug for flhying while many of his fellow students at ERAU and Arizona State University have moved on to stellar careers with the military and commercial airlines.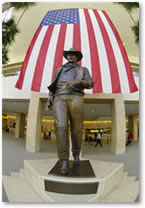 During the summer of 1987, after finishing with Indiana University Business School obligations and prior to Founding Business Options, along with his brother Keanan Kintzel who had just graduated from the Arizona State University Business school and his father Craig Kintzel a recently retired American Airlines Captain, the three Kintzel's combined their business strenghts and created another family business in Southern California.
American Aircraft Sales was launched by the Kintzel's with an office located directly at John Wayne Orange County California Airport. It was in a small office on the John Wayne airport tarmack where the Kintzel's started there aircraft brokerage business and made sales across the country. On occassion, Kurtis and Keanan ferried aircraft across the country.
Several other small business adventures helped lead the Kintzel's to eventually establishing Business Options / Buzz Telecom; such as oil and gas develpments, direct retail sales & management, insurance brokering, import / export, mortgage refinancing, etc.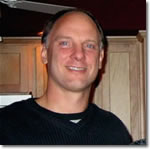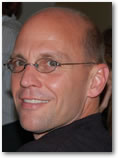 The Kintzel's varied & successful background within the world of direct sales provided a tremendous "launching" pad for their activities. Even today as we move into 2011 - Keanan and Kurtis Kintzel continue to work together expanding a very successful Internet Marketing company they founded together in 1999 - check out what they are up to at www.buzzazz.com.
As far as they are concerned, there will always be a need for the American entrepreneurial spirt that helped them assist hundreds of thousands of American businesses and consumers save money for the valuable commodity of communications. As long as they are able, they will continue to help the American economy continue to lead the world in productivity.