Regulatory
PROUDLY AND COMPLIANTLY SERVING AMERICAN
BUSINESSES FOR WELL OVER 15 YEARS!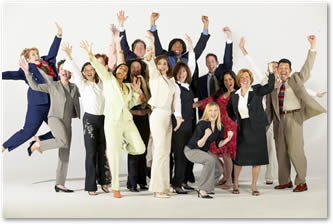 Since 1991, Business Options / Buzz Telecom together produced over 100 million in gross sales and 1/2 million satisfied customers. Business Options / Buzz Telecom throughout their existence complied with extremely strict federal and state regulations as relates to telecom, utility, do not call lists, USAC filings, 3rd party verification procedures, etc. Both Kurtis Kintzel and Keanan Kintzel are legal officers for the companies and helped Business Options and Buzz Telecom navigate through the ever grueling labyrinth of governmental regulations while simultaneously expanding operations to offer American citizens a good product.
As with any company operating within a highly regulated arena, Business Options / Buzz Telecom had their share of regulatory situations. Most all situations were handled with simple paperwork or telephone communications between the companies and individuals at appropriate regulatory agencies.
Business Options / Buzz Telecom spent MILLIONS of dollars in payroll, state and federal taxing obligations. On top of these payments, Business Options / Buzz Telecom invested heavily with do not call lead scrubbing and 3rd party verification technologies to ensure not only legal compliance but that individuals wanting services were the ones sold and delivered to.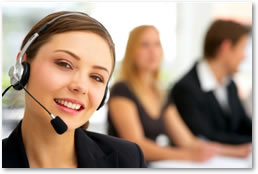 Third party verification procedures are quite strict - Business Options / Buzz Telecom procedures ensured that every single client that ordered their services was contacted by an independent (3rd party) company that tape recorded a verification script that was up to 30 questions in length absolutely guaranteeing the individuals understanding and agreement to what was being ordered.
It was the adherence to strict regulations and the 3rd party verification procedures that kept strong customer service issues at bay over 15 years within one of the most highly competitive industries in the world - telecom. Business Options / Buzz Telecom enjoy being one of the only companies on record of never being found guilty of "slamming" customers which is a practice of putting people on service that did not order it.
When Kurtis and Keanan Kintzel decided to leave the industry for other interests, the clients were moved to another service and their was some initial difficulties with the final transition. A few of the local state PUC's along with the FCC made the proper decision to investigate the handful of client inquiries. When the dust settled in 2006, no intent to harm was found and friendly agreements have been reached between all.
Business Options / Buzz Telecom are now closed companies with zero outstanding legal inquiries.