Services
BUSINESS OPTIONS & BUZZ TELECOM WERE LEADERS IN
DISCOUNT TELECOMMUNICATIONS FOR OVER 15 YEARS!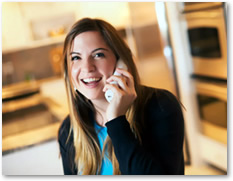 Both Business Options and Buzz Telecom were part of the 90's Telecom revolution. In the early years, they offered downtown Chicago businesses revolutionary rates that were sometimes up to 30% less than what they had been paying for decades. The first product sold was in fact an AT&T product that Business Options was licensed to offer, that was certainly a great advantage and most definitely opened up more than a few doors.
Business Options and Buzz Telecom Offer:
State to state long distance
Local long distance
International long distance
Toll Free calling and numbers
Calling cards
Etc.
After a few years of providing services to Businesses, Kurtis Kintzel and Keanan Kintzel got the bright idea to offer the same types of discount services to end consumers in residences throughout the country. The only challenge they ran into with these products was the company name, many potential customers were confused by the words "Business Options" so the Kintzels decided to start a new company - Buzz Telecom - that was entirely focused upon the residential community needs.
MILLIONS IN TELEPHONE EXPENSES SAVED BY OUR CLIENTS!
Over 500,000 Satisfied Clients!
OVER 100 MILLION IN GROSS SALES!
At some point in early 1995 Buzz Telecom became the first company in the world to offer long distance services below 10 cents per minute which was well before Sprints "Dime Line" - wonder where Sprint got that idea from...
THE FIRST TO OFFER BELOW 10 CENTS PER MINUTE!
THE FIRST TO OFFER BELOW 5 CENTS PER MINUTE!
Factually speaking, one product launched during this time period created thousands of new daily clients - which was larger numbers than the majority of similarly sized Telecom companies would ever see in their entire existence.